When heading out to sea, always be prepared for the best and worst of scenarios! Expect the blistering hot sun, cool winds, or a raincloud coming during your trip.
We have different packages available, so make sure you know what you signed up for to dress correctly for the occasion!
When going for a Maritime Tour on our specialized fast crafts or RHIBS, be sure to follow these guidelines down below!
Wear sun-protective clothing if coming from early morning to afternoon.
Hats are not recommended unless it's able to be strapped down securely.
Bring sunglasses to protect your eyes from those harmful UV rays.
Refrain from wearing any items of clothing such as form-fitting dresses/ skirts. Shorts and pants are more ideal. If you would like to wear a dress, make sure it's loose enough to give you some leg space!
Pack all valuables and electronics in a waterproof bag to prevent damages.

Here is a recommended packing list if you have booked a Mangrove Safari or Swim N Chill with our smaller RBB boats!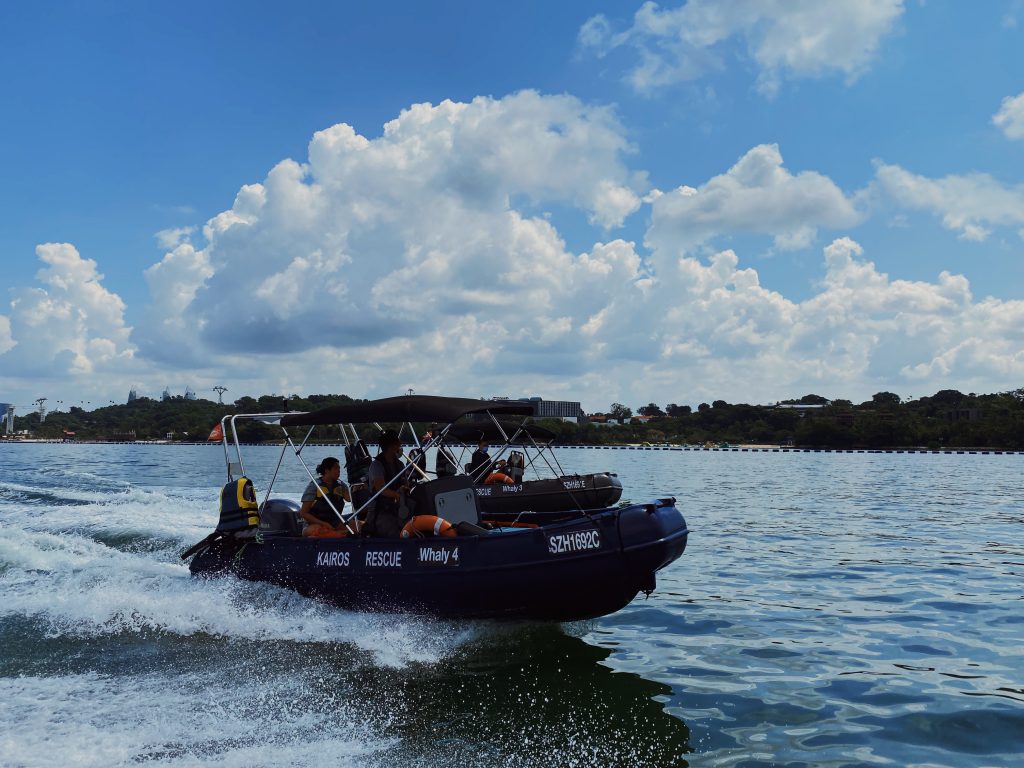 Extra Clothes in a waterproof bag
Swimwear
Towels
Toiletries
Any form of identification and your mobile phone
Sunblock and Hats
Spare face masks
Plastic bags ( as trash bags or to keep dirty clothes )
Bottled water ( we highly encourage you to bring your own REUSABLE bottles to reduce single use plastic )
Water shoes ( optional )
Snorkeling Mask, Snorkel and fin ( optional )
Picnic Mat ( optional )
Any form of food / Tidbits ( have to inform us beforehand if you plan on consuming food due to Covid-19 regulations )